The advantages of trade fair entertainment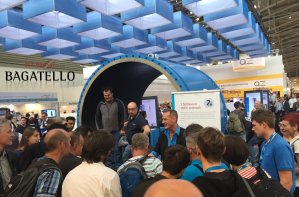 Attracting the visitors
It is enormously effective
It ensures a higher frequency at the exhibition stand
The humor relaxes and appeals to other regions of the brain than those used for cognitive thinking.
This addresses the visitor emotionally
The enthusiastic and relaxed attitude of the fair guests makes them open for new (your) information.
Only a few companies afford this trade fair booster. This sets you apart from 95% of all competitors.
The investment is comparably low, to the effect achieved.
Enthusiastic trade fair guests send further trade fair guests to your booth.